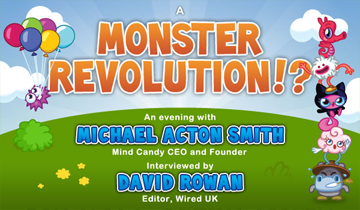 Over 300 people joined us at the Brewery to hear Michael Acton Smith be interviewed by David Rowan. The evening provided just the right mix of insight, inspiration and networking - not to mention a surprise for our speakers in the form of tequila!
Thank you for coming. The images from the evening are below. We hope you enjoy them!
Monster Revolution Photos by Glasshouse.
Monster Revolution Photos by Paul Clarke.
David and Michael in conversation.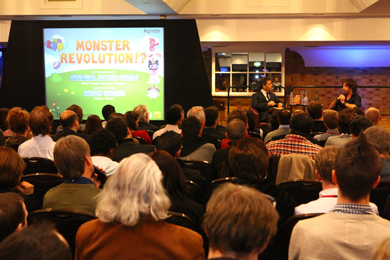 The Glasshouse.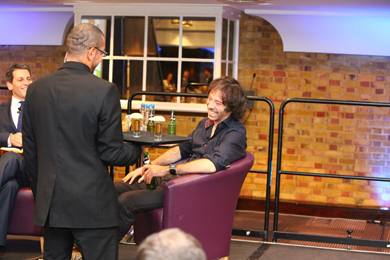 Tequila!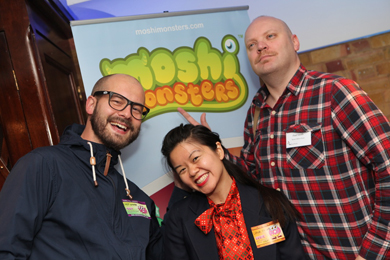 Moshi Monster Fans.
---
A Monster Revolution?
By creating a new model for cross media entertainment, can the ever playful Mind Candy become Europe's next billion dollar breakout success?